Education and Student Services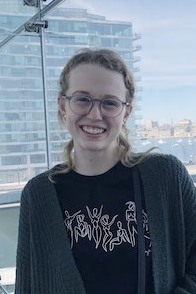 Seeking
Post-graduation full-time position in maternal and child health, reproductive health, or peer education programming.
Research Interests
Global Health, Maternal and Child Health
My name is Jessica Schueler, and I am a second year MPH student at Brown University graduating in the May 2023 cohort. I have a Bachelor's degree in Health Science and Behavioral Health from Boston University. My MPH concentration is Global Health, and I am interested in maternal and child health. I have been working as a research assistant with Dr. Nancy Scott at Boston University since May 2021, in which I have collaborated on a COVID-19 knowledge assessment and an implementation project on ECD in Zambia. In undergrad, I was a peer health educator with Peer Health Exchange, and volunteered at Boston Medical Center in the Pediatric Inpatient Unit. In April-June 2020 I was a contact tracer at the Boston Public Health Commission for the COVID-19 pandemic, where I conducted interviews with a diverse group of Boston residents in both Spanish and English. I am excited to graduate and pursue a public health career to follow my passions, and to use my experience and skills for advocacy-based work.